Your company has internet-accessible technology. Domain names, subdomains, IP address, servers, web pages– things that anyone can access on the internet. We discover every little bit of that for you. We inventory it, and keep that inventory updated.
Bit Discovery makes it easy. We illuminate every little bit of the internet so that our customers are aware of all of the internet-accessible tech they own. Using snapshots of the internet, we organize massive amounts of information and distill it down into a simple and elegant inventory system. The Bit Discovery solution was created for busy people, by busy people. Time is everyone's most precious resource, so we work as efficiently for our customers as we do for ourselves.
Creating and maintaining an inventory of your known internet-accessible tech is an essential utility. Bit Discovery's inventory system is an indispensable solution. Awareness of unknown or unauthorized hosts is a first step in addressing what could be a critical business issue. Maintaining the security and efficiency of your business requires keeping track of the internet-accessible tech you own, formerly a 24/7 job. Bit Discovery keeps discovering even when you can't, bringing immediate alerts if anything in your inventory changes. When you arrive to take a look, everything you need to know about the website is there waiting for you.
Jeremiah Grossman
Chief Executive Officer
Jeremiah Grossman's career spans a literal lifetime of approximately 20 years in information security, during which he has become one of the industry's biggest names. In that time, he has been publicly thanked by Microsoft, Mozilla, Google, Facebook, a variety of Fortune 500 companies, and many others for privately informing them of weaknesses in their systems and relieving many of their information security woes. This experience and access have given Jeremiah unique insight into some of the day to day struggles of today's dynamic online business world. Internet asset management was a common challenge with no good solution in sight. The demand for Bit Discovery has been growing as fast as the Internet, and Jeremiah heeded the call. Jeremiah Grossman has also founded WhiteHat Security, is a Brazilian Jiu-Jitsu black belt, published author, influential blogger, and off-road race car driver.
http://www.jeremiahgrossman.com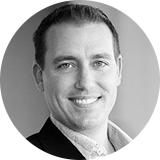 Robert Hansen
Chief Technology Officer
Robert "RSnake" Hansen is the data-whisperer who brings all of Bit Discovery's "bits" together. Another information security lifer, Mr. Hansen started his career at eBay, where he was responsible for authentication as well as most anti-fraud systems and anti-phishing technologies. Since then, Robert has worked in nearly every bit of web application security for many of the world's largest organizations, including over 2,100 banks, credit card processors, flight control systems, SCADA (water and power) control systems, and other security companies. It is safe to say that nearly no one knows the Internet as well as he. In his spare time, Robert is a frequent keynote speaker and is on the speaker selection committee for Black Hat and Hack in the Box.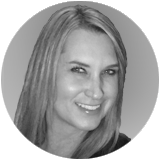 Heather Konold
Chief of Operations
Heather Konold is an operational Swiss Army Knife. Is there any area of business she hasn't optimized? Ms. Konold brings over 20 years of experience coordinating with executive teams on administration, operations, accounting, and human resources. Heather specializes in guiding executive teams to operationalize and streamline company management. She has created policy, processes, and practices that have driven efficiencies for organizations from start-up to those boasting over $15 million in sales. Heather brings this wealth of experience accrued in fields of information security, construction, and biotech to web asset discovery as our Chief of Operations at Bit Discovery. A piece of cake compared to the volunteer work she does in her personal life — wrangling teenagers as a girl's volleyball coach.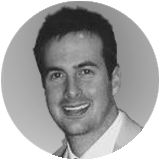 Kyle Kephart
Sr Director of Sales
Cat herder, caffeine enthusiast, and sales plate spinner. Kyle keeps the sales organization spinning while adding new plates every day. Kyle's been selling since his teens but sharpened his teeth as an AE for Konica Minolta. His passion into Information security began at WhiteHat Security, where Kyle assisted customers throughout the Central United States in starting a next generation App Sec program. Holding roles in Threat Intelligence and the IT Operations space, Kyle is excited to share his experiences with BitDiscovery clients. Kyle's accounted for over 30M in annual recurring revenue, consistently overachieving sales projections. Outside of InfoSec, Kyle plays and coaches lacrosse, basketball and snowboarding. He also avoids drowning while attempting to surf places he has no business being. Kyle's discovered a new addiction to Brazilian Jiu-Jitsu which appears to have taken over the YouTube channel on the Kephart's TV.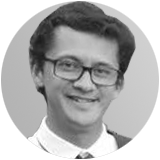 Lex Arquette
Chief Product Officer
Confectioner, magician, professional hacker, radio show host, software engineer, barista, live crab salesman — you may even recognize him sitting in Central Perk on the show, Friends. Lex has lived many lives, but in this one, he's the Bit Discovery Chief Product Officer. Facebook alumni, Lex spent years as a User Interface Engineer for the social media giant. He engineered the Facebook homepage, their registration system, New User Experience flow, numerous UI components and co-invented Facebook Live. Today, over a billion people use the UI components he's engineered, and nearly 2 billion new Facebook users have gone through the flows that Mr. Arquette has single-handedly built. Prior to his gig at Facebook, Lex created the first web-based drag and drop website builder, and co-founded WhiteHat Security. Lex holds several patents relating to social networking and web application security and lives deep in a jungle on the tropical island of Maui.
Llana Grossman
Product Manager
A lifelong obsession with technology in all its forms can give one quite an edge. Bit Discovery has put this advantage to use with Llana Grossman at the helm of Product Management. Mrs. Grossman began her career as a content producer for software behemoths Apple, Electronic Arts, and others. In a bold lifestyle change, Llana pivoted from employee to entrepreneur, leading her to co-found WhiteHat Security, and manage several private projects with Lex Arquette and Jeremiah Grossman. Bit Discovery is one of the fruits of Mrs. Grossman's labor since its conception. In her "spare" time, Llana is a homeschooler, childhood education enthusiast, and social media marketing hobbyist with several of her pages and groups boasting minimums of 50,000 active users.